A short bio for each of the judges for the CJA Awards can be found on this page. If you are a judge and are not on this page, please email us your bio and headshot. A full list of judges follows, with links to relevant information about them, if available.
Current President of the CJA and Coordinating Judge. He has written for Chess Life (Calls for Submissions/Result reports) and Chess Life Online – http://www.uschess.org/content/view/11984/688/ "Dancing Around Chess at the Philadelphia Art Museum."
Joshua has taught classes/camps for Silver Knights/Shining Knights for almost 9 years and in that capacity taught thousands of students, several of whom have made top 100 lists. He has also taught numerous private students, including two who have made top 100 lists and won state scholastic titles.
He is a Senior Tournament Director who has directed over 150 tournaments, including the Holly Heisman Memorial charity event for the last seven years.
He is currently involved with three projects for McFarland: researching the Byrne brothers, editing a volume about the Best of Chess Life, and contributing to a work on the 1958 Baltimore Colts.
Joshua lives in the Philadelphia suburbs with his lovely and patient wife and a small menagerie of 1 cat, 5 rabbits, 3 turtles, 1 bird, and some fish.
Pete Tamburro has been writing about chess since 1973 when he and Glenn Petersen founded Atlantic Chess News. Among his chess journalism accomplishments are:
• Nationally syndicated columnist in some 200 newspapers for the United States Chess Federation (1994-1995) winner of Best Regular Chess Column
• Winner of over 24 CJA Awards including two Cramer Awards and Journalist of the Year
• Past President of the Chess Journalists of America (1997-2003); also former Vice-President and Chief Judge
• Feature writer, book reviewer, etc., for Chess Life 1975-2015
• Writer for Chess Life for Kids 2006-2017 (64 articles)
• Co-founder of American Chess Magazine, 2016; Managing Editor 2016; Senior Editor 2021
• Founder and editor of Atlantic Chess News Annual 2014
• Monthly Columnist, British Chess Magazine 2014-Present
• Internet host for show entitled Openings for Amateurs on chess.fm and later Internet Chess Club
• Author: Learn Chess from the Greats (2000); Openings for Amateurs (2014); Teoria e Pratica delle Aperture Schacchistiche (2016); Openings for Amateurs—Next Steps (2020)
• Editor of several chess books including Teaching Chess Step by Step (Kasparov Chess Foundation 2006)
• Chess Puzzle columnist for Arcamax.com three times a week (2006-Present)
• NJ's Star-Ledger weekly chess columnist (1997 -2015) with Steve Doyle
• Chairman, USCF Historical Committee 1994-1999
• Published Interviews with world champions Mikhail Tal, Anatoly Karpov, and Garry Kasparov
FM Matthew Bengtson, a retired FIDE Master, wrote numerous articles for Chess Horizons, including a sprawling analysis over many pages of a minor-piece endgame that won a CJA award for Best Analysis. As a teacher and coach he has taught in the Masters of the 21st Century program, and in summer camps in the Philadelphia area. As a private coach, has worked with some talented junior players. Recently highlighted in the My Best Move column, Mr. Bengtson is a renowned concert pianist who has performed internationally, including two appearances at the US Chess Hall of Fame in St. Louis. He is Assistant Professor of Piano Literature at the University of Michigan.
Since the fall of 1999, Dr. Alexey W. Root, Woman International Master, has been a lecturer at The University of Texas at Dallas, teaching online courses about chess in education.
Her books Children and Chess: A Guide for Educators (2006); Science, Math, Checkmate: 32 Chess Activities for Inquiry and Problem Solving (2008); Read, Write, Checkmate: Enrich Literacy With Chess Activities (2009); People, Places, Checkmates: Teaching Social Studies With Chess (2010); and The Living Chess Game: Fine Arts Activities for Kids 9-14 (2011) were published by ABC-CLIO.
Her books Thinking With Chess: Teaching Children Ages 5-14 (2012) and Prepare With Chess Strategy (2016) were published by Mongoose Press.
Her book United States Women's Chess Champions, 1937–2020 will be available in 2022 from McFarland. Her books can be found on Amazon and her faculty website can be found here.
Root's freelance writing has been published by US Chess, ChessBase, SparkChess, Texas Chess Association, Big Think, and The Conversation.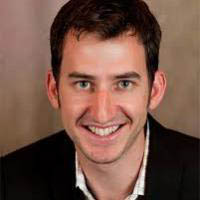 Mike Klein began playing chess at the age of four in Charlotte, NC. In 1986, he lost to Josh Waitzkin at the National Championship as featured in the movie "Searching for Bobby Fischer."
A year later, Mike became the youngest member of the very first All-America Chess Team, and was on the team a total of eight times. In 1988, he won the K-3 National Championship, and eventually became North Carolina's youngest-ever master. In 1996, he won clear first for under-2250 players in the top section of the World Open.
Mike has taught chess full-time for a dozen years in New York City and Charlotte, with his students and teams winning many national championships. He now works at Chess.com as a Senior Journalist and ChessKid.com as the Chief Chess Officer, where he is well known as the voice of most of the instructional videos.
In 2012, 2015, and 2018, he was awarded Chess Journalist of the Year by the Chess Journalists of America. He has also previously won other awards from the CJA such as Best Tournament Report, and also several writing awards for mainstream newspapers. His chess writing and personal travels have now brought him to more than 85 countries.
Mark N. Taylor served as senior editor of the Georgia Chess Magazine from 2008-2014 and senior editor of The Chess Journalist from 2010-2014. He is presently retired from chess journalism.
Anthony Gold is a trial lawyer and chess player. He lives in Reno, Nevada.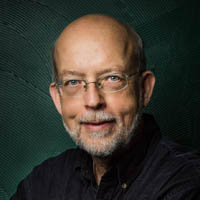 Ray Linville has been fascinated with chess since the 1960s and has been a life member of USCF for more than 50 years. He played in his first USCF tournament in 1971 and still plays in online and over-the-board tournaments in all time controls.
He is a long-term writer, editor, interviewer, blogger, and social media planner who is still active as part-time editor for Chess.com. Ray has edited writers at all levels of chess skills, including international and grandmaster.
Ray's chess blog has 1,900 followers, and his most-read online chess article has had 427,000 views. He has been the winner of CJA awards in the ategories of best chess blog, online feature article, online historical article, online educational lesson, best humorous contribution, and best personal narrative.